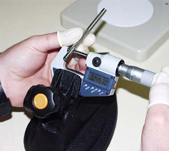 Final pre-shipment inspection is carried out when the merchandise is fully produced, packed and in all respects ready for shipment (when the shipment is urgent and agreed by the customer.
The final pre-shipment inspection also will be carried out when at least 80% of the goods ordered are export packed). This is a sampling inspection and the samples are selected at random, according to sampling standards and procedures.
The final pre-shipment inspection ensures that the production is in accordance with the specifications, purchase orders or letters of credit.